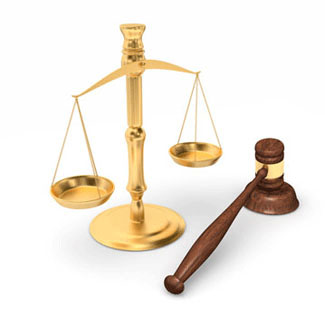 HBO Cosmetics Safety Documentary Creates More Questions Than It Answers
Women may be needlessly throwing out their expensive cosmetics just because they contain talc
Wednesday, May 4, 2022 - A great deal of confusion exists among women as to whether or not the cosmetics they are putting on their face, the soap they use to wash with, and the deodorants and antiperspirant for hygiene are safe or if they could cause cancer. Investigators at the Food and Drug Administration (FDA) and also independent journalists have commissioned studies of talc, the primary ingredient in Johnson's Baby Powder, and found it to contain asbestos, a proven carcinogen. Discovering asbestos in talc has led to thousands of talcum powder cancer lawsuits against the manufacturer. It became immediately apparent that talc was also an ingredient in the makeup products that have proliferated in sales during the past two or three decades. Testing found asbestos in the talc used in makeup products sold to tweens several years back and those products have been pulled from the retailer's shelves. The FDA now regularly and randomly tests health and beauty care products for asbestos and the most recent round of tests showed no traces of asbestos. That is not to say every cosmetics or toiletry is safe, however, they probably are statistically safe. Companies have aggressively cleaned up their talc or switched to cornstarch rather than face financial ruin should their talc makeup products test positive for the deadly carcinogen.
The FDA has gone the extra mile with testing cosmetics and health and beauty care products. The Interagency Working Group on Asbestos in Consumer Products (IWGACP) was formed to pull together the resources of eight government agencies with the goal of enacting standardized asbestos testing of women's beauty and health care products. The FDA reports the groups wrote a paper titled "IWGACP Scientific Opinions on Testing Methods for Asbestos in Cosmetic Products Containing Talc (including Talc Intended for Use in Cosmetics) The white paper outlines scientific opinions on the testing of talc-containing cosmetic products to ensure reliable detection and identification of asbestos particles if present." Cosmetics companies will be expected to use both Polarized Light Microscopy (PLM) and Transmission Electron Microscopy (TEM) methods to identify and report the presence of asbestos and other similar particles, according to the FDA.
The HBO documentary "Not So Pretty" highlighted the instances where asbestos-contaminated talc was used in several beauty care products, and fatal cancer that asbestos can cause. The show reported possibly the most unseemly event in Johnson & Johnson's history, funding the scientific experiment that injected Pennsylvania inmates with asbestos and talc to see the health effects of each. It also highlighted the mesothelioma that two people have filed suit over, alleging that regularly inhaling talc contaminated with asbestos was tantamount to working in an asbestos mine, and developing the fatal lung disease. The show also touches on the talcum powder lawsuits filed by women with ovarian cancer. There are currently 40,000 or more cases where women with terminal ovarian cancer allege their disease was caused by using Johnson's Baby Powder on the peritoneal area of their body under instruction from Johnson & Johnson advertising. One case was decided in favor of 22 women with ovarian cancer when a Missouri jury awarded them over $4 billion dollars. The decision was upheld by the Missouri Court of Appeals and the judge there called Johnson & Johnson's corporate conduct "reprehensible."
Information provided by TalcumPowderCancerLawsuit.com, a website devoted to providing news about talcum powder ovarian cancer lawsuits, as well as medical research and findings.