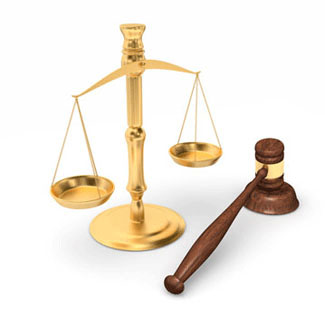 Johnson & Johnson Participated In Experiments on African Americans Injecting Black Prisoners With Asbestos And Talc
Johnson & Johnson collaborated with a notoriously racist scientist who used Black prisoners as human Guinea pigs to test the effects of asbestos and talc
Wednesday, March 9, 2022 - While Johnson & Johnson looks to limit their talcum powder asbestos cancer liabilities by spinning off and bankrupting its baby powder business, civil rights liabilities may be gathering momentum. According to The Independent, Johnson & Johnson scientists participated in experiments developed by University of Pennsylvania dermatologist Albert Kligman, on Black prisoners after finding that asbestos contaminated their talc supplies. "Newly unearthed documents (show) how the company worked with a notorious university dermatologist who experimented on largely Black incarcerated people in a prison outside of Philadelphia," the Independent wrote. Prisoners from Holmesburg Prison in Massachusetts were injected with asbestos, an inert mineral known to cause cancer, and the results were compared with injections of Johnson & Johnson's talc according to court documents, Bloomberg reported. "Participants in the dermatologist's experiments reported side-effects like skin conditions, scarring, burns, rashes, pustules, swelling, gastrointestinal problems, and mental illness," according to The Independent. Fierce Pharma spoke with people from the University and Johnson & Johnson about the Black prisoner experiments and reported both parties claim that they were acting according to the medical testing standards of the time. They wrote, "The chrysolite form of asbestos had the biggest effect on inmates' skin, causing granulomas, or cells clumped together in a raised area, according to Brown University medical professor David Egilman, who testified as an expert for plaintiffs in several talc cases about Kligman's 1971 report to J&J, Bloomberg notes." Survivors seek compensation in the form of reparations and may hold the University and Johnson & Johnson accountable in court. Lawsuits may follow the 40,000 talcum powder lawsuits that are currently registered against the company for failing to provide a talcum powder cancer warning that asbestos lurked in Johnson's Baby Powder and could cause mesothelioma and ovarian cancer. The nature of the asbestos/talc experiments which lasted until the mid-1970s, could reflect that Johnson & Johnson had prior knowledge that their talc was contaminated with the deadly carcinogen.
Johnson & Johnson also faces a class-action lawsuit filed by prominent civil rights attorney Ben Crump on behalf of members of the National Council of Negro Women. The lawsuit alleges that Johnson & Johnson "sinisterly targeted" African American women with their Baby Powder marketing after learning that it was contaminated with asbestos and that asbestos was considered carcinogenic. Survivors of women who have died of ovarian cancer have testified that using Johnson's Baby Powder to smell nice and eliminate odor, was part of their feminine hygiene routine growing up. Lydia Huston said her mother died of ovarian cancer in 2014 said, "We had a routine and it involves hygiene, a very clean home, and a very clean body," she said. "And just like deodorant, soap, lotion, and toothpaste, talcum powder was a part of the daily routine that she had for over 35 years."
Information provided by TalcumPowderCancerLawsuit.com, a website devoted to providing news about talcum powder ovarian cancer lawsuits, as well as medical research and findings.