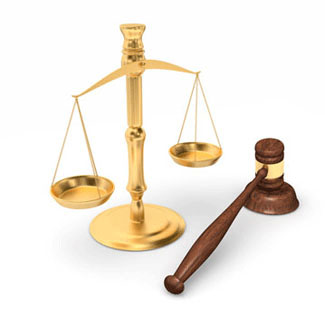 Johnson & Johnson Planned To Offload Its Legal Liabilities To A Separate Company Months In Advance
Project Pluto was formed to cap present and future talcum powder cancer liabilities
Friday, May 6, 2022 - Reuters has reported that Johnson & johnson had planned for months in advance a way to cap present and future legal liabilities from selling Johnson's Baby Powder that was allegedly contaminated with asbestos. Talcum powder cancer lawyers and financial analysts were astonished by the "lottery-sized" jury awards being granted in court from California to Missouri to New Jersey. Most plaintiffs with ovarian cancer since 2016 were awarded about $100 million, most of which was comprised of punitive damages. An unofficial benchmark that has held up to appeal is to arrive at punitive damages of no more than 10 times actual monetary damages. Monetary damages may be determined as the future value of lost wages, and past, present, and future medical expenses. One landmark case in Missouri awarded a group of 22 women with ovarian cancer an appeals-adjusted $2.1 million. The verdict in the talcum powder lawsuit was confirmed in the Missouri high court, however, the US Supreme Court rejected hearing the case. One interesting note here is that Supreme Court Justice Kavanaugh recused himself from hearing the talcum powder cancer appeal on the grounds that his father Edward served as the president of the Cosmetic, Toiletry, and Fragrance Association, advocates for limiting the scope of talc asbestos testing.
The Reuters investigative report alleges that internal memos between executives at Johnson & Johnson explain how the company started a 30-member group inside the company called "Project Plato," which was tasked with creating a scheme to cap present and future talc cancer liabilities. Reuters reports on the executive emails. " We are looking at a number of ways of capping our talc liability, Ryan said in a July 19 email to Michael Levesque, a senior vice president at the credit-ratings firm focused on pharmaceutical companies. One scenario under consideration, Ryan said, would be to capture the liability in one subsidiary, and then basically bankrupt that subsidiary." The initial concern in crafting the bankruptcy plan was to avoid paying the 3-4 billion dollars in jury awards that were already decided upon. Johnson & Johnson set up a separate subsidiary named LTL Management and offloaded their $4 billion in current talc liabilities into it, and then sought bankruptcy protection. New Jersey judge Michael Kaplan accepted the LTL bankruptcy petition citing the bankruptcy court as a more fair and equitable way of delivering satisfaction to the more than 38,000 women with ovarian cancer and the men and women with mesothelioma who have filed suit against the health care conglomerate. The bankruptcy decision has effectively halted several trials that were underway and one that had been decided for plaintiffs for about $27 million. The case is under expedited appeal and a decision could be expected any day whether or not the bankruptcy plan will be allowed to proceed. Critics include plaintiff attorneys and legal scholars who argue that allowing the scheme called the Texas Two-Step to proceed would set a dangerous president. Allowing a company facing mass tort liability to spin off its legal liabilities would be tantamount to eliminating an individual's right to having their day in court.
Information provided by TalcumPowderCancerLawsuit.com, a website devoted to providing news about talcum powder ovarian cancer lawsuits, as well as medical research and findings.