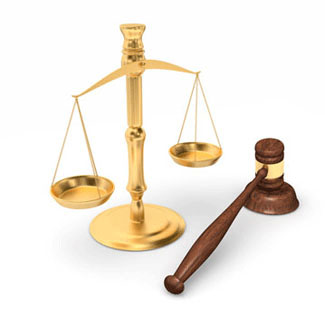 Baby Powder Ovarian Cancer Lawyer Groups Await Judge Decision
New Jersey Court Holds Daubert Hearing on J&J Allegations
Friday, August 16, 2019 -
Plaintiffs, baby powder ovarian cancer lawyer teams, and J&J representatives are now on hold awaiting a ruling from the Honorable Freda L. Wolfson, chief judge of U.S. District Court in the District of New Jersey.
Earlier this month, Judge Wolfson presided over eight days of expert testimony in what is known as a "Daubert hearing". The Daubert standard is invoked when one side questions the scientific or technical basis for evidence presented. When invoked prior to or during a trial, the Daubert standard allows the evidence presented to be examined in depth through extensive expert witness testimony. The judge's ruling on a Daubert hearing is powerful: should she determine the evidence is unsound, Judge Wolfson's ruling could serve to dismiss all evidence presented thus far by the baby powder cancer lawyer team representing 12,000 plaintiffs, and could even have the effect of throwing all the cases out and largely clearing J&J from liability for talcum powder cancer.
The Daubert test is best understood as a legal checklist used to measure the efficacy of technical or scientific evidence presented in a court of law. This practice is the result of three cases known to the legal community as the Daubert Trilogy, all of which concerned the admission of expert testimony that is either scientific or technical in nature, in order to ensure reliability of evidence presented to a jury. Out of those three cases emerged an understanding that it is the responsibility of the judge, and not the jury, to ensure evidence presented is scientifically sound, using specific points as a legal checklist of sorts to determine the reliability of testimony by "expert" witnesses:
Expert witnesses are those whose specialized knowledge or skill will help clarify evidence or determine the facts.
Relevance and reliability: Trial judges are tasked with ensuring that all expert testimony is "relevant to the task at hand" and is based "on a reliable foundation". In other words, the jury may not be left to decide whether evidence is scientifically sound; this is the task of the judge.
Scientific knowledge results from application of the scientific method: Only evidence which was concluded via proper use of the scientific method is permissible.
Illustrative factors: These factors contribute to judging whether evidence can be permitted. They include whether the theory is generally accepted by the scientific community and has been subjected to peer review; whether the theory can or has already been tested; whether the rate of error in the testing falls within an acceptable range; and whether the research was conducted independent of the litigation.
Eight days' worth of expert testimony ensued on the assertions brought forth by the baby powder ovarian cancer lawyer team representing more than 12,000 plaintiffs. Now, there is little more to do than wait for Judge Wolfson to rule. She has not yet indicated when this ruling may take place, but all eyes are on U.S. District Court in the District of New Jersey until she does. Justice for thousands of women and families harmed by ovarian cancer hangs in the balance, as may the reputation of the world's largest pharmaceutical conglomerate.
Information provided by TalcumPowderCancerLawsuit.com, a website devoted to providing news about talcum powder ovarian cancer lawsuits, as well as medical research and findings.