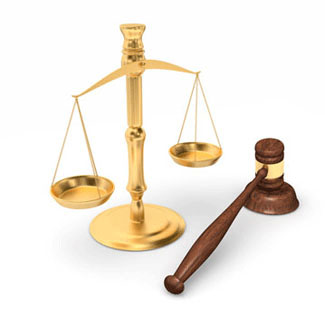 Alternatives to Johnson's Baby Powder May Cause Allergic Reactions
The void in the billion-dollar annual baby powder left by Johnson & Johnson's withdrawal could be filled with dangerous products also
Monday, August 17, 2020 - Millions of women should be made aware that the US Food and Drug Administration (FDA) has tested Johnson's Baby Powder and dozens of women's talc-based cosmetics, and have found that they contain asbestos fibers that cause cancer and mesothelioma. Mothers that have relied on talc-based Johnson's Baby Powder for everyday baby and personal hygiene are rightfully concerned that they may have harmed their baby's health and that of themselves by inhaling or otherwise ingesting fumes from the deadly mineral. Johnson's Baby Powder is now voluntarily removed from the US market, and other brands are now up for consideration. If you or a loved one have developed ovarian cancer or mesothelioma from using Johnson's Baby powder, you may consider hiring a Johnson's Baby Powder Lawyer and filing a claim.
Health watchdog organizations like the Environmental Working Group (EWG), are urging mothers to throw away their supplies of Johnson's Baby Powder and other talc-based toiletries and cosmetics, and replace them with those that contain cornstarch and arrowroot. Even those products, however, are not necessarily safe as they may contain fragrant ingredients that cause allergic reactions to a baby's delicate immune system. The EWG ranks talc-free baby powder using an array of health criteria like reports of cancer, reproductive organ toxicity, and allergic reaction and produced a list of powders ranking from the safest to the most dangerous.
Cloud Island Sensitive Care Baby Powder, Fragrance-Free made from Arrowroot, was ranked the safest of all baby powders on the watchdog's list. The product is made from arrowroot, carrot root, oat kernels, oat extract, and is fragrance-free. Next was Dosa Naturals Spa Collections Talc-Free Baby Powder made from cornstarch, arrowroot, clay, chamomile, lavender, and calendula flowers. Another EWG-certified safe option for absorbing moisture and providing comfort is Be Green Bath & Body Baby Powder. Be Green baby powders ingredient list reads: "Maranta Arundinaceae (Arrowroot) powder, Zea Mays (Corn) Starch, Lavandula Officinalis (Lavender) Flower Powder*, Chamomilla Recutita (Matricaria) Flower Powder." Baby care products to avoid include, Equate Pure Cornstarch Baby Powder, Burt's Bees Baby Dusting Powder, Original, and Johnson's Soothing Aloe and Vitamin E Baby Powder which contains "ZEA MAYS (CORN) STARCH, TRICALCIUM PHOSPHATE, FRAGRANCE (ALOE BARBADENSIS LEAF, TOCOPHERYL (VITAMIN E))," as per the product's labeling. The EWG warns that these products may cause allergic reactions.
You might think that other companies would be eager to jump in and grab a share of the billion-dollar per year void in the talcum powder-baby care market now that Johnson's Baby Powder officially off of the market in the United States and Canada. Johnson & Johnson claims calls the move routine product line restructuring. Companies that have marketed talcum powder and other cosmetics and toiletries are hesitant to make an advertising splash for fear of being targeted by lawsuits that are similar to the more than 20,000 pending against Johnson & Johnson. Even companies that make organic health-certified baby powders from cornstarch and arrowroot are keeping their advertising and promotion to a minimum.