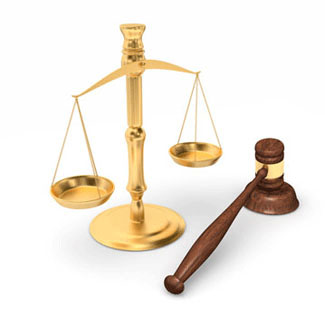 The Chemical Composition of Cosmetic Products is Facing Increased Scrutiny
Millions of women should be aware that the cosmetics they use every day could contain asbestos and other toxic chemicals like mercury and formaldehyde
Thursday, February 27, 2020 - The problem with stricter asbestos testing for cosmetics is the flood of lawsuits that it will trigger from people with mesothelioma, the signature disease of the inert mineral. When confronted with this possibility those concerned automatically think of the millions of women that are end-users of cosmetics but even more at risk could be the hundreds of thousands of workers in the cosmetics industry that not only wear makeup products but handle them and apply them eight hours per day making working at the local department store cosmetics counter potentially nearly as deadly as being an asbestos miner. Even worse is the manufacturing end of cosmetic products where workers are exposed to huge quantities of talc every day during their employment and are unaware that their work environment could be so toxic. Talcum powder cancer lawyers offer a free no obligation consultation before filing a claim.
The US Food and Drug Administration could be about to insist that the cosmetics industry adopt more strict asbestos methods. Last year FDA tests found asbestos, a known carcinogen, in several popular cosmetics products like makeup, eyeliner, eyebrow pencil, and finishing powders sold to teenage girls and others at Claire's department stores, and forcing manufacturers of the products to immediately pull the products from store sales in response to the accusations. The FDA also found asbestos in Johnson's Baby Powder in tests that Johnson & Johnson claim was tainted by asbestos in an air conditioner in the room, yet prompting Johnson & Johnson to voluntarily recall about 33,000 bottles of the product from Walmart, Walgreens, Rite Aid, and CVS stores due to the company "exercising an overabundance of caution." A jury seated to determine punitive damages awarded 4 plaintiffs with mesothelioma $750 million for the disease they developed allegedly from inhaling Johnson's Baby Powder fumes during daily use for much of their lives. The world awaits the judge's decision on the scientific evidence that can be presented in talc/asbestos trials going forward as well as the conclusions of a Department of Justice investigation into whether or not the CEO of Johnson & Johnson knew that talc was contaminated with asbestos and lied to regulators.
Most recently, Maryland woman, Laura McDaniels has filed a lawsuit in a New York court against Revlon Inc., claiming that asbestos-contaminated talc in Jean Nate Silkening Body Powder and other Revlon products that her father, a Revlon employee, provided for her, seeking $20 million in compensatory damages and another $40 million in punitive damage for the mesothelioma she suffers from. Her Husband is seeking an additional $5 million for loss of consortium.
In addition to stricter asbestos testing methods, the cosmetics industry is coming under fire in the state of California for containing any one of a host of chemicals that have been linked to causing cancer. Lawmakers are considering banning a wide variety of cosmetics under the Toxic-Free Cosmetics Act, A.B. 2762. According to the Environmental Working Group: "If passed, the law would ban 12 toxic ingredients, such as mercury and formaldehyde, from the beauty and personal care products Californians use every day." Such a list could easily be updated to include asbestos, a known and deadly carcinogen.