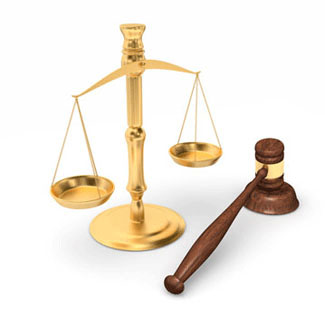 New Talc/Asbestos Testing Methods May Be Adopted That Err On The Side Of Caution
The harm that the FDA's failure to oversee the cosmetics industry has caused to the general public is incalculable and may be responsible for causing millions of American's cancer
Monday, February 17, 2020 - The most pressing health issue today may not be global warming or the coronavirus, but possibly that we are poisoning ourselves when using cosmetics and personal care products. Every day countless women are using makeup products like eyeshadow and eyebrow liners, blush, and lipstick, and also personal care items like soaps, creams, and shampoo and conditioners that contain cancer-causing chemicals. Of all of the potentially deadly substances in cosmetics, talc stands out as the most dangerous. Governments and independent researchers have test talc and found that it contains asbestos, a known deadly carcinogen. More importantly, millions of mothers use Johnson's Baby Powder several times per day after changing their baby's diaper to help with painful chafing and diaper rash and to absorb moisture. Mothers could be harming their infants because it has been alleged and juries have agreed that Johnson's Baby Powder contains asbestos. Applying Johnson's Baby Powder can cause both mother and child to inhale dangerous asbestos fibers that can lead to mesothelioma, a cancer of the lining of the stomach and lungs. Talcum powder cancer attorneys are helping families and individuals nationwide and offer a free consultation.
Consumers are left in a state of disbelief when told that their cosmetics and Johnson's Baby Powder could cause cancer as most assume that cosmetic products are safe and are tested by government health watchdog agencies before being allowed to be sold to the public but they are not. The FDA has no authority to test, regulate, or recall cosmetics that are manufactured or sold in the United States and for nearly a century have left the cosmetics industry to self-regulate. As a result of the lack of regulatory obligation, the industry has adopted lax and ineffectual talc testing methods that are too insensitive to detect microscopic asbestos particles that have been proven to cause cancer of the stomach, lungs, and ovaries. The unconcerned efforts on behalf of the FDA may have been caused in part by cosmetics industry giant Johnson & Johnson seeding the FDA's cosmetics division with ex-JNJ employees loyal to the industry and the brand.
Cosmetic industry self-regulation may be about to change as the government appears to be on the verge of tasking the US Food and Drug Administration with the duty to enforce stricter talc/asbestos testing protocols. It has been reported that the FDA will demand that cosmetics companies use the liquid separation method for finding asbestos as has been shown to detect asbestos in talc by plaintiff expert witness, Georgia microscope researcher, Dr. William Longo who has testified as such to Congress under oath. Johnson & Johnson scientists disagree with this method and claim that it produces false-positive results.
In light of all of the evidence being presented in court by those suing Johnson & Johnson and others for the cancers they have developed allegedly from using talc-based cosmetics, it may be the public's best interest to be too cautious in talcum powder asbestos testing rather than not careful enough.