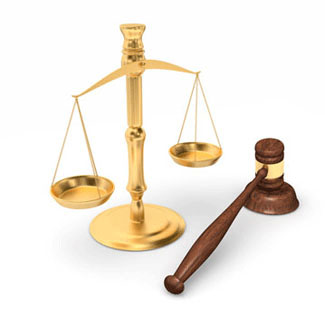 The Cosmetics Industry May Have To Use A Stricter Talc Asbestos Testing Method
The FDA should take the lead and regulate cosmetic products like talcum powder and women's makeup
Tuesday, January 19, 2021 - For over fifty years, the US Food and Drug Administration has looked the other way and failed to test talc for asbestos even though contamination of one with the other was likely. Asbestos was first discovered to be carcinogenic when asbestos miners, and the people living in neighborhoods surrounding asbestos mines, started developing mesothelioma and dying in record numbers. Mesothelioma is a type of cancer of the lining of the most delicate tissue that lines the lungs and is critical for normal breathing. Microscopic asbestos fiber cuts force the formation of inelastic scar tissue. People with advanced mesothelioma eventually suffocate to death. The FDA not only failed to test talc for decades but also left the entire cosmetics industry unregulated. To this day, a company can bring a cosmetic product to market without FDA testing or approval.
In the fifty years since asbestos was discovered to contaminate talc, thousands of products that contain talc and possibly asbestos have flooded the market. The most notorious is Johnson's Baby Powder used by hundreds of millions of mothers on their baby's bottoms after a diaper change. Millions of women also use talcum powder on themselves for personal hygiene after or in between showers. With the risk of sounding exaggerated, millions of products that contain talc contaminated with asbestos may continue to on sale on retail shelves. Antiperspirant deodorants, women's makeup products, shampoos, and soaps may all contain asbestos-contaminated talc. Talcum powder cancer attorneys continue to consult thousands of people, especially women that used it for personal hygiene and offer a free consultation.
Fears of talc cancer resurfaced about a month ago when an independent study commissioned by the Environmental Working Group (EWG) tested several products and found more than 10% of them to contain amphibole asbestos fibers, including one children's makeup. Concerns were raised in part because the scientists used transmission electron microscopy analysis, a more sensitive talc asbestos testing method than the one used by Johnson & Johnson, to test the cosmetic products. Transmission electron microscopy analysis is the same method of testing that the FDA is now pushing the cosmetics industry to adopt and also the method that microscope researchers Dr. William Longo has used to uncover asbestos. Dr. Longo testified before a Congressional Committee about a year ago and was introduced as follows: "Dr. William Longo is a lab scientist at Material Analytical Services, LLC, which has tested decades of samples of Johnson & Johnson's talc-based baby powder. He will share his disturbing findings with us, detecting asbestos in the majority of Johnson & Johnson's samples that he tested." You can read Dr. Longo's candid testimony about his talc asbestos testing method at: www.govinfo.gov/content/pkg/CHRG-116hhrg38735/html/CHRG-116hhrg38735.htm.
Urgent regulation of the cosmetics industry is needed, including banning products that contain talc. The FDA can no longer look the other way as over 25,000 ovarian cancer and mesothelioma sufferers have filed lawsuits against Johnson & Johnson. Thousands more may file in the months to come seeking monetary compensation for the health damages allegedly caused by the company's negligence.