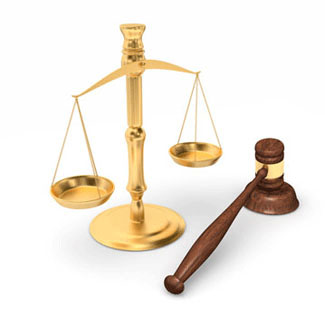 Johnson's Baby Powder's Demise is Part of the Company's Overall Coronavirus pandemic restructuring
Skeptics claim, however, that the move is also in response to their sole US talc supplier going bankrupt and seeking a buyer
Tuesday, May 26, 2020 - On January 30, 2020, the World Health Organization declared what has come to be called the Coronavirus, a public health emergency and since that day, Johnson & Johnson has led the global effort to fight the world's first pandemic in 100 years. According to Johnson & Johnson spokespersons, removing Johnson's Baby Powder from the market is part of the company's overall plan to mobilize its resources to find solutions to the Coronavirus pandemic. The company is playing a leading role in finding a vaccine and treatments for those who have the virus. Talcum powder attorneys fighting for the American's rights and leading medical litigation's against big corporations and offer a free consultation to people suffering side effects such as cancer due to prolonged use of talcum powder by J&J.
For nearly 125 years the brand Johnson's Baby Powder with its cute baby face branding has been the iconic symbol for Johnson & Johnson and the product has given the company its launch into hundreds of other markets like manufacturing drugs and medical supplies. The Johnson & Johnson brand, however, may have been permanently tarnished in the eyes of the public the other day when the company was forced to remove Johnson's Baby Powder from store shelves in the US and Canada due to a lack of demand as the company would put it, but more realistically, it may have been removed because independent microscope testing labs and also the US Food and Drug Administration recently found asbestos, a cancer-causing substance to have contaminated bottles of the product that was purchased from collectors over the internet and from store shelves at major retailers like Walmart, Rite Aid, and CVS. A company spokesperson also told reporters that the withdrawal was just one of the hundreds of products that Johnson & Johnson was withdrawing due to the change in economic reality stemming from the Coronavirus pandemic. The company also blamed attorney-client advertising for spreading misinformation that has caused the public to fear talc. "The company attributed the decline in large part to changes in consumer habits and fueled by misinformation around the safety of the product and a constant barrage of litigation advertising," according to CNBC News. Currently over 16,000 people that have developed, in general, one of two types of cancer, ovarian or mesothelioma, have filed lawsuits in hopes of multi-million dollar payouts that juries have awarded in the past couple of years. Johnson's Baby Powder with talc will continue to be sold in India and Europe.
Johnson & Johson has said that it is discontinuing Johnson's Baby Powder and other products to free up resources and re-tool its health and beauty care divisions to bring them up to speed with changing consumer demand anticipated over the next several years or longer brought on by the Coronavirus pandemic. The company insists that Johnson's Baby Powder with talc is safe and asbestos-free and will allow the product to remain on store shelves until the supplies are deleted and then resupply them with Johnson's Baby Powder made from cornstarch, a less-expensive, safer, and more effective method of keeping one's self dry and smelling nice.