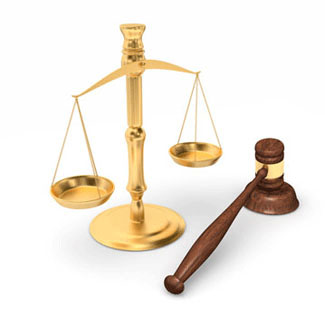 Black Women For Wellness Wants To Ban Johnson's Baby Powder Globally
Black and Brown women's rights advocacy groups are concerned that Johnson & Johnson is once again targeting women of color with its allegedly carcinogenic talc
Tuesday, September 1, 2020 - One very influential civil rights and women's health advocacy group is calling on Johnson & Johnson to extend its discontinuation of selling its talcum powder-based products in North America to the entire world. The women's advocacy group Black Women for Wellness has written to Johnson & Johnson CEO Alex Gorsky on behalf of similar organizations all over the world to implore the company to stop targeting Black and Brown women with their talcum powder ads and to withdraw the product globally. Johnson & Johnson discontinued selling Johnson's Baby Powder in North America earlier in 2020 when researchers began finding deadly asbestos in their talcum powder, but has continued to sell it in India and elsewhere, targeting black and brown women. Johnson & Johnson is the subject of My Central Jersey.com (MCJ) over the racial targeting black and brown women. The news website writes, "... over 200 groups from 50 countries called on J&J to walk its talk on racial equity and valuing Black lives by removing the talc baby powder that has been aggressively marketed to women of color, according to a news release from Black Women for Wellness." Talcum powder cancer lawsuits continue to be filed and claims are still being accepted for a free consultation and no obligation to file a lawsuit against Johnson and Johnson the makers of baby powder and Shower to Shower contaminated with asbestos fiber particles.
Instead of taking the concerns of Black women seriously, Johnson & Johnson continues to insist that Johnson's Baby Powder is pure, safe, and asbestos-free. Janette Robinson Flint, executive director of Black Women for Wellness told MCJ that the group is concerned that Johnson & Johnson is acting contrary to their public narrative of practicing corporate ethics and supporting the Black cause around the world. "Black Women for Wellness, our partners and allies who now represent over 200 organizations from across the globe ask that you honor your stated morals and ethics and valuing the lives of women, Black women, women of color, the letter said, according to MCJ. Moreover, science indicates that it is impossible to ensure that the talc the company is selling is pure. When Johnson & Johnson conducts its asbestos tests, only a microscopic amount is tested. In late 2019, the US Food and Drug Administration found asbestos, a known carcinogen, in bottles of talc purchased from US retailers. The FDA has reiterated that there is no safe level of asbestos and that it would be impossible to remove asbestos from talc.
Internal Johnson & Johnson company memos between executives in the early 1970's recently revealed in court indicate that the company knew that they had an asbestos problem. Johnson & Johnson determined that the best solution at that time would be to redirect the company's advertising to African American women, a demographic they thought would be less informed as to the dangers of asbestos. This marketing strategy that critics feel parallels what the company is doing today, only on a global basis with the millions of Black and Brown women of people in Africa and India as their target.