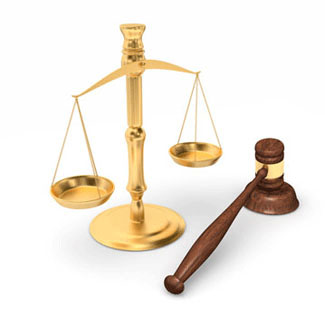 Johnson & Johnson Angers Customers That Assumed They Bought Talcum Powder, But Bought CornStarch Instead
Johnson & Johnson has deceptively packaged their cornstarch-based baby product to look like the original talcum powder version
Friday, December 10, 2021 - I recently did a Google search for Johnson's Baby Powder, just to see if they had stopped selling the product in my area as they had said they would. I was pleasantly surprised to find was that the first search result led me to the Walgreens website that was selling Johnson's Baby Powder ... made with Pure Corn Starch, not talc. It was also nice to know that the product contains Aloe Vera and Vitamin E for moisturizing and skin protection. The product talcum powder warning seems to be the same as the one on bottles of Johnson's Baby powder made from talc, that is, to make sure that the child does not breathe in the dust cloud that can be created if one shakes the powder directly onto the baby. Instead, a mother is instructed to powder the diaper away from the baby and to apply the powder to her hand before smoothing it on the child. The company advises mothers to use more baby powder at night when the baby may be forced to sleep in a wet diaper longer than during the day. Retail giant Walmart is being sued for selling Johnson's Baby Powder made from talc. The FDA says talc has tested positive for asbestos and causes mesothelioma, a deadly lung disease. Around 40,000 women claim they have developed ovarian cancer and have filed talcum powder lawsuits.
The second Google search result sent me to Amazon.com where the company was selling Johnson's Baby Powder made from talc. Some retailers may have stocked up on talcum powder before Johnson & Johnson discontinued supplying them with the controversial product thinking that many consumers would continue to purchase it because of a personal preference. That would be correct as some of the customer comments on Amazon say they prefer the original talc version over the new cornstarch-based baby powder. Some people are not looking closely and purchasing Johnson's Baby powder made from cornstarch thinking it was the original product. Johnson & Johnson cleverly packaged their new cornstarch product using old-school lettering to imply it was the original talc product, but the customer found it to be made from cornstarch, Aloe Vera, and vitamin E infuriating some. One angry, dissatisfied Amazon baby powder customer wrote. "You don't get the talc that you bought. This is a cornstarch-based formulation. I hate it!!!. Another said, "Total deception! Not the powder I ordered. And they won't take it back!! Want the original formula!!!. Yet another angrily responded, "I am allergic to perfume and have always trusted Johnson's Baby Powder to be unscented or visibly marked as scented, such as the lavender-scented. Nowhere in the description is perfumed mentioned. This product is so highly scented I could smell it as soon as I held the box. AND it is ineligible for return. To say I am angry is an understatement."
Information provided by TalcumPowderCancerLawsuit.com, a website devoted to providing news about talcum powder ovarian cancer lawsuits, as well as medical research and findings.