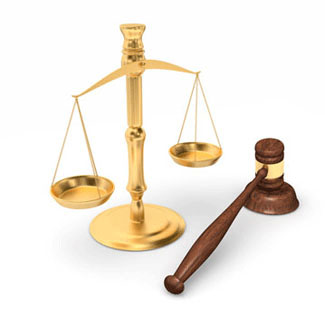 Johnson & Johnson's Claim Of Talc Purity Are Pure Lies
According to the cosmetics industry and Johnson & Johnson's standards, talc can contain up to 2% asbestos and still be considered pure
Tuesday, December 22, 2020 - Cosmetics companies like Johnson & Johnson, the maker of Johnson's Baby Powder, may have been lying to consumers for decades about the safety of the product. Company spokespersons have repeated the mantra that Johnson's Baby Powder is safe, pure, and asbestos-free after each courtroom loss or multi-million dollar settlement. Those claims, however, may be misleading and more due to semantics than fact. According to the cosmetics and talc industries, talc can contain up to 2% asbestos and still be considered pure. This despite scientists and asbestos experts at the Food and Drug Administration agreeing that there is no safe level of ingesting asbestos. Over 20,000 individuals have filed suit against Johnson & Johnson for failing to warn millions of consumers that talc may contain cancer-causing asbestos as the company was obligated to do. If you or a loved one has used Johnson's Baby Powder regularly for many years and have developed ovarian cancer of mesothelioma, a Talcum powder cancer lawyer may offer a free consultation before filing a claim.
For over fifty years, cosmetics companies have been self-policing and FDA approval is not necessary for products that contain talc before being offered for sale. It assumed that companies would test their talc supplies, however, most rarely only rely on the miners of talc, such as Imerys Inc., to conduct asbestos testing. It was revealed under oath by an executive of American Associates, the maker of Clubman barbershop talc. According to Law360.com, "Law 360.com wrote: "A top executive for the company that sold Clubman talcum powder admitted during questioning in a New Jersey jury trial Thursday that the company had never conducted its own testing of the talc until after it had been sued by people alleging asbestos in the product gave them mesothelioma cancer." The plaintiff's microscopy expert testified that the "mines in Italy and Montana from which Clubman talcum powder is sourced contain asbestos fibers."
Talc mining companies use an outdated asbestos testing method that is so insensitive it is unlikely to find the carcinogen. According to Cosmetics Business.com, "X-Ray diffraction (XRD) is the primary testing method and must be carried out by miners to market what they find. But XRD is not the most effective method of testing. In a report published by the United State's Environmental Protection Agency, it said XRD "may fail to detect small concentrations (<1%) of asbestos. And if no asbestos is found in the sample taken from the mine, companies have the authority to certify their talc as asbestos-free."
Additionally, Talc is mined around the world in places adjacent to asbestos mines, the most likely place where talc becomes contaminated. There is no way to remove asbestos fibers from talc. In 2019, the Food and Drug Administration tested and found asbestos in Johnson's Baby Powder forcing the company to stop selling Johnson's Baby Powder in North America.