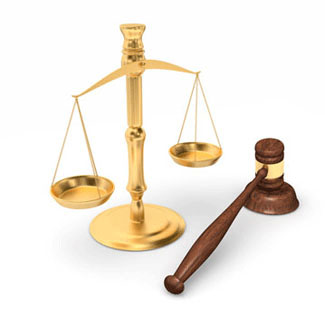 Talcum Powder Cancer Lawsuits
How Talcum Powder Cancer Lawsuits Have Changed Womens Views on Baby Powder
Wednesday, July 3, 2019 - Rarely has a single consumer product swung from widely revered to generally feared in such a short span of time as has Johnson's Baby Powder. First introduced in 1893, an empire was built on the stalwart reputation of the scented powder in the white bottle. Today, following several major talcum powder cancer lawsuits in the past 5 years, the product is a source of ongoing trouble for one of the largest medical companies in the world.
Invented by Frederick B. Kilmer in 1893, talcum powder was originally included in a kit provided to midwives and new mothers. The soft, scented powder was such a hit the company began marketing it to the public soon after. Advertised as safe for everyday baby care, Johnson's baby powder became equated over the years with good mothering. Intimate images of mothers, babies, and families were used over the course of decades to pull on the public's heartstrings and build talcum powder into a global icon. The particular scent of Johnson's Baby Powder became synonymous for the smell of a baby, and the recognizable white bottle made its way into cultural imagery.
Internal documents made public through talcum powder cancer lawsuits show the company has long-since been aware of risks posed by using baby powder routinely. Internally scrambling since the 1970s to keep dangers under wraps, the company outwardly promoted Johnson's Baby Powder as safe and reliable. Over time, the company learned women were using the product for personal hygiene and its marketing approach expanded. "Best for the Baby -- Best for You" is a tagline that was attached to talcum powder early on. Eventually, J&J developed talc-based products specifically designed for feminine hygiene, such as Shower-to-Shower.
By the 1980s, more than half of Johnson's Baby Powder sold in the United States was used solely by adults. Around that time, the company learned through market analysis that African American and Latina women were the primary users of talcum powder for feminine hygiene and new marketing campaigns specifically focused on those populations of women.
Now, thanks to evidence produced in the course of discovery for talcum powder cancer lawsuits, the public has become increasingly aware of the risks. Women and the family members of women who have developed ovarian cancer after decades of daily baby powder dusting are outraged to learn the company was cognizant of the dangers all along.
Marketing through the decades succeeded for a time in establishing Johnson's Baby Powder as an essential household product, safe enough for daily use by women and on babies. While this product has long since been overshadowed profit-wise by others in the J&J line such as Tylenol, it has remained the gold standard for a trusted family company. With that reputation called into question, J&J shares have suffered significant losses in the past six months. It's uncertain whether the medical giant's reputation can be recovered.
Information provided by TalcumPowderCancerLawsuit.com, a website devoted to providing news about talcum powder ovarian cancer lawsuits, as well as medical research and findings.