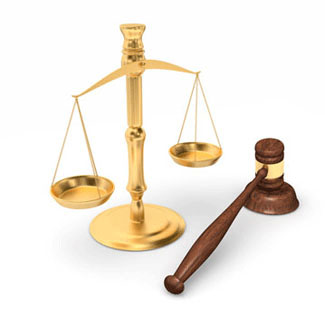 Johnson's Baby Powder May Not Fare Better In India Than in the Americas
Redirecting baby powder marketing to a less well informed demographic may not pay off for Johnson & Johnson this time
Tuesday, August 18, 2020 - Johnson & Johson made the unprecedented marketing move a few months ago to discontinue selling their iconic brand of baby care product, Johnson's Baby Powder, in both the United States and Canada. The company will allow retailers to sell existing inventories of products until they run out but will not resupply them. The company cited a lack of consumer demand based on the false, negative publicity that has tainted the product's reputation as being pure, safe, and asbestos-free. An investigation into what Johnson & Johnson executive knew about their talc supply containing asbestos recently concluded. Reuters reported: "U.S. Representative Raja Krishnamoorthi, who led the Congressional inquiry, described J&J's decision to stop selling talc baby powder as "a major victory for public health". "My Subcommittee's 14-month investigation revealed that Johnson & Johnson knew for decades that its product contains asbestos," he said." Talcum powder cancer lawsuit claims continue to be filed with national attorneys representing people nationwide and have vast experience litigating against big pharmaceutical companies.
Instead, the company is focusing on selling talc-based baby powder to consumers on the sub-continent of India, a vast market of billions of ever-affluent consumers. The company hopes to increase sales there to offset the billions they will be losing in North America. Johnson & Johnson's assumes that consumers in India are less well informed of the dozens of multi-million dollar jury awards to women who have suffered and some who have died allegedly from using Johnson's Baby Powder for feminine hygiene, and also men and women who have developed mesothelioma from inhaling talc dust while using the product to diaper a baby or on themselves in between showers. The company also hopes that consumers in India are unaware of the US Food and Drug Administration (FDA) tests of talc being positive for the presence of asbestos, a deadly naturally occurring fiber that causes mesothelioma, a rare form of cancer of the lining of the lungs. Plaintiff expert witnesses have also found particles of asbestos in older, factory sealed bottles of Johnson's Baby Powder purchased over the internet from collectors.
Johnson & Johnson's roll of the dice over in India's acceptance of Johnson's Baby Powder may have come up craps, however, as the billion-person nation appears to be well informed of the alleged cancer risks posed by talc-based cosmetics. Leading publications like the New Indian Express, are telling people that they should not buy talcum powder because its safety cannot be guaranteed. An article was written by Dr. Deepika Lunawat, and titled, "Why you must avoid using talcum powder." The Times told readers: "Talc that has asbestos is generally accepted as being carcinogenic on inhalation. Many studies prove the causal association of asbestos with ovarian and other cancers. Respiratory problems like asthma, bronchitis, and talcosis can occur with talc inhalation. The American Academy of Pediatrics recommends against using talcum in babies during diaper change because its small particles can end up inside the lung causing respiratory issues." Consumers in India are warned that mesothelioma and ovarian cancer have latency periods of up to 20 years before symptoms of the disease become evident.