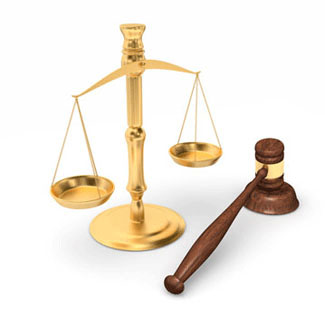 Talcum Powder Cancer Lawyers Seek to Drop Case
J&J Argues Against California Talc Cancer Warning
Monday, July 29, 2019 - In an unexpected turn, attorneys representing the pharmaceutical giant Johnson & Johnson are fighting tooth and nail to keep a products liability case filed against the company in court, even as talcum powder cancer lawyers seek to drop the case. The fight centers around California's Proposition 65 (or Prop 65, as it is commonly called), a measure that requires carcinogenic products to carry a warning on the product label in California. Plaintiffs' representation is backing off the case and J&J is eager to keep the case moving forward--indicators that both parties believe the case may result in a decision that a Prop 65 warning is not necessary.
Proposition 65 was established in 1985 when California voters opted in favor of the measure. The law requires companies to warn consumers of the presence of carcinogenic materials in products or pay a fine of $2500. Critics say the case was an opportunistic endeavor for talcum powder cancer lawyers seeking to utilize Prop 65 to add fuel to the fire. J&J is currently facing more than 14,000 lawsuits nationwide alleging its talcum powder causes cancer.
Talc, which is the main ingredient in talcum powder and other body-freshening products like Johnson's Shower-to-Shower, is considered a "possible" carcinogen by the International Agency for Research on Cancer, a division of the World Health Organization. Expert witnesses who have testified on behalf of Johnson & Johnson say women who use baby powder to dust their genitals are at risk for developing ovarian cancer.
Specifically, researchers say talc particles can enter the female reproductive system through the vagina, then travel through the fallopian tubes, coming to rest in the ovaries. In some cases, talcum powder cancer lawyers argue talc particles themselves result in inflammation in the ovaries, which is a risk factor for cancer development. In other cases, they have argued the presence of asbestos in talc is to blame for the elevated cancer risk that has been demonstrated in women who use baby powder for routine feminine hygiene.
In typical Prop 65 cases, attorneys are working to apply the warning label in absence of any claim by a plaintiff harmed by the substance. This case (Luna v. Johnson & Johnson, 18-cv-04830, U.S. District Court, Central District of California-Los Angeles) is atypical, bringing forward seven plaintiffs allegedly harmed by cancer from using J&J talc products to help argue for Prop 65. That difference meant the case could be transferred to a federal court, which aids the defendant because federal courts require a unanimous jury decision. The attorney for the plaintiff has chosen to back down, but J&J is seeking to keep the case alive. Today, U.S. District Judge George Wu presides over a dismissal hearing in U.S. District Court in L.A.
The attorney representing the plaintiffs is Mark Lanier of Texas, who previously won a staggering $4.69 billion verdict against J&J on behalf of women who developed ovarian cancer after using J&J talc products. It is yet unclear what impact the outcome of this case may have on pending claims claims filed by women around the nation.
Information provided by TalcumPowderCancerLawsuit.com, a website devoted to providing news about talcum powder ovarian cancer lawsuits, as well as medical research and findings.