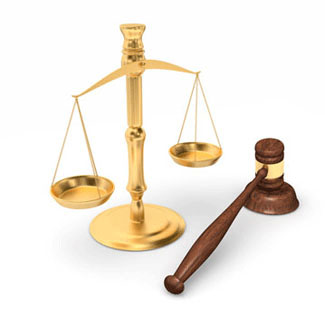 Daubert Expert Whose Testimony Showed Talc Could Cause Cancer Has Twice Been Overturned On Appeal
Women are concerned that the talc in their makeup and hygiene products could cause cancer
Tuesday, May 31, 2022 - Young women are concerned that the talcum powder in their makeup and feminine hygiene products could cause them to develop mesothelioma and cancer. An HBO documentary titled "Not So Pretty" featured talc as possibly containing asbestos, a deadly carcinogen, and could be ingested into their bodies through inhaling its dust, absorption through the skin on the face, or absorbed through a mucous membrane such as exists in the female reproductive system. More than 40,000 talcum powder lawsuits are pending against Johnson & Johnson for allegedly advising women to sprinkle it on their private parts to help them smell better. The company used the slogan "A sprinkle a day helps keep odor away" to advertise to an entire generation of African American women that Johnson's Baby Powder was not only for babies anymore.
It is interesting to note that a $16.5 million talcum powder jury award and the verdict was recently overturned by an appeals court in New York featuring a plaintiff who accused a talcum powder manufacturer and marketer of causing her peritoneal mesothelioma. "Florence Nemeth and her husband, who alleged that Mrs. Nemeth's cancer was caused by her use of Desert Flower Talcum Powder," according to the report by JDSupra.com The appeals court rejected the testimony of expert witness Jacqueline M. Moline, M.D., M.Sc., an Occupational Medicine specialist and Professor of Occupational Medicine, Epidemiology and Prevention, and Internal Medicine at the Donald & Barbara Zucker School of Medicine at Hofstra/Northwell. Dr. Moline's research, among other things, indicates that talc can enter the vagina, make its way up through the Fallopian tubes, and become permanently lodged in the ovaries. Using talcum powder every day could cause sufficient quantities of talc to accumulate in the ovaries and cause oxidative stress leading to talcum powder cancer or mesothelioma. Dr. Moline testified before Congress telling lawmakers, "in addition to mesothelioma, more and more evidence is coming to light to support the proposition that cosmetic talcum powder is causing some women's ovarian cancer as well. The scientific evidence is clear that asbestos causes ovarian cancer10. Recent studies that have looked at perineal talc exposure and ovarian cancer risk have found elevated cancer risk, particularly for the most common type of ovarian cancer," The appeals court judge said that Dr. Moline's testimony failed to prove that the plaintiff ingested an amount of asbestos sufficient to cause mesothelioma, nor proved what that amount definitively was. No amount of inhaling or otherwise ingesting asbestos is considered safe, generally speaking.
Dr. Moline was expected to be an expert witness in many of the Johnson's Baby powder ovarian cancer trials that could take place in the coming years. Dr. Moline was one of only a handful of experts whose expert testimony was confirmed during a Daubert hearing in 2020. Dr. Moline was also involved in the case of Stephen Lanzo suing Johnson & Johnson for causing mesothelioma. Lanzo was awarded $117 million for his mesothelioma, however, the jury verdict and monetary award were overturned on administrative gatekeeper grounds. JD Supra reports, "the Appellate Division found that the Hon. Ana Viscomi failed to provide the necessary gatekeeper function by permitting testimony from plaintiffs' experts about the ability of certain fibers to cause mesothelioma."
Information provided by TalcumPowderCancerLawsuit.com, a website devoted to providing news about talcum powder ovarian cancer lawsuits, as well as medical research and findings.