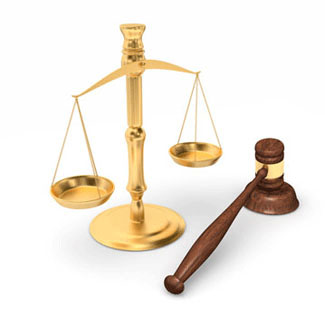 Johnson & Johnson Director of Human Health Refuses To Be Cross Examined And Is Held In Contempt of Court
A jury in the Johnson's Baby Powder ovarian cancer trial then failed to hold Johnson & Johnson liable for a woman's death
Sunday, August 1, 2021 - Yesterday, an Illinois jury refused to hold Johnson & Johnson liable for causing the death of the late Elizabeth Driscoll, who died of ovarian cancer in September of 2016 at age 69. Ms. Driscoll was diagnosed with ovarian cancer eighteen months earlier. Her surviving family members blamed her death on decades of using Johnson's Baby Powder for feminine hygiene. Johnson & Johnson was accused by the plaintiff's lawyers of committing negligence and greed.
The trial was marked by the unusual occurrence of a defense witness, a Johnson & Johnson key employee, being charged with contempt of court for failing to show up for defense cross-examination. The judge told the jury to disregard her entire previous testimony as a result. He also instructed jurors that the testimony of Dr. Susan Nicholson, Johnson & Johnson's vice president of women's health was not credible. PR Newswire wrote, "Judge Christopher Kolker issued contempt-of-court orders against Johnson & Johnson and Dr. Susan Nicholson, J&J vice president of women's health, for her failure to appear in court today in the continuation of the latest trial over allegations that the long-term use of J&J's talc-based baby powders can cause ovarian cancer." The Johnson & Johnson decision to withhold a key witness from defense cross-examination may be more of the "reprehensible corporate conduct" that a Missouri Appeals Court judge accused the company of engaging in. Defense attorneys for Ms. Driscoll accused Johnson & Johnson of bullying the plaintiff and the judge. "Plain and simple, J&J tried to bully this jury and this judge," says Jere Beasley of the Beasley Allen law firm, which is representing Ms. Cadagin. "As the biggest bully on the Big Pharma block, J&J will try anything to avoid responsibility for how it has poisoned thousands of women. J&J is a company that has lost its way and, in the process, turned on its customers." reported the PR Newswire. Talcum powder cancer attorneys are helping families and individuals with a free consultation and no obligation to file a lawsuit.
Lawyers for the plaintiff claimed that dozens of peer-reviewed studies indicate a correlation between using peritoneal talc and developing ovarian cancer and that particles of talc and asbestos can enter the vagina, travel up the female reproductive system, and become trapped in the ovaries causing sufficient oxidative stress and irritation that could lead to developing cancer.
For the record, the number of plaintiffs that are suing Johnson & Johnson has increased from 20,600 last year, to about 34,600 in the latest statement by the company about this matter, according to Reuters. The plaintiff Ms. Driscollin died just a year and a half after her initial ovarian cancer diagnosis. Six of the twenty-two plaintiffs that sued Johnson & Johnson alleging similar charges, died before the jury awarded them a total of $2 billion. Ovarian cancer is a death sentence the company has known about since the early 1070s when it first discovered that its talc supply was contaminated with asbestos.
Information provided by TalcumPowderCancerLawsuit.com, a website devoted to providing news about talcum powder ovarian cancer lawsuits, as well as medical research and findings.