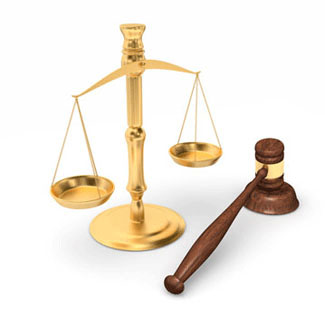 Revlon Inc., Joins The List Of Cosmetic Companies Being Sued For Allegedly Causing Cancer
The cosmetics industry disregard for the health of their customers could be coming to a crashing end
Monday, March 2, 2020 - Consumer health and safety advocates are concerned that the cosmetics industry has been, for too long, using an outdated and ineffective way of testing talc, the primary ingredient in hundreds of types of cosmetics and baby powder products, for cancer-causing asbestos and have literally gotten away with murder, all the while reaping billions of dollars in profits from a trusting but gullible public. The industry's unwillingness to admit that their products are a health hazard has been highlighted in the dozens of lawsuits in the United States that have been decided against industry leader Johnson & Johnson who has been forced to pay billions of dollars in punitive damages to plaintiffs who have suffered ovarian cancer or mesothelioma from inhaling baby powder dust on a regular, lifelong basis. Recently filed lawsuits have expanded to include cosmetics giant Revlon, who is being accused of selling a toiletry product that has since been removed from the market that caused a woman's mesothelioma, a rare and deadly cancer of the softest tissues that line the lungs and whose elasticity is critical for normal breathing. Talcum powder cancer attorneys have vast experience and a winning track record litigating against big corporations and offer a free consultation.
Most people are familiar with the 16,000 or so plaintiffs that have filed lawsuits alleging that Johnson's Baby Powder gave them cancer in one way or another and now Asbestos.com has written an informative piece about a trial that could serve as a bellwether and encourage tens of thousands of people to come forwarded file additional lawsuits against any one or more cosmetics companies. Maryland woman Laura McDaniels has filed a lawsuit in a New York court seeking $60 million from Revlon Inc., alleging that asbestos-laden talc in Jean Nate Silkening Body Powder is responsible for the mesothelioma she suffers from. In December of 2016, "Consumer products giant Colgate-Palmolive once again is paying for the alleged link between the company's Cashmere Bouquet talcum powder and deadly asbestos exposure," so writes Asbestos.com. Colgate settled the claim from plaintiff Carol Schoeniger, a Pennsylvania woman who alleged to have used Colgate's Cashmere Bouquet for decades and developed cancer for an undisclosed amount of money thought to be in excess of $2 million.
According to Asbestos.com, nowhere is the horrors of mesothelioma cancer more evident than in the stories of those who have suffered and died from inhaling asbestos, a carcinogenic material and also, and in that respect, the cosmetics industry legal problems could be just beginning. The asbestos watchdog website writes: "Inhaling or ingesting asbestos fibers can lead to serious health conditions, including asbestosis, lung cancer, and mesothelioma. The latency period for these diseases is typically decades, meaning people exposed to asbestos-contaminated talc products in the 1960s and 1970s may only just now develop symptoms."
The US Food and Drug Administration has, for the most part, turned their head and looked the other way for over half a century and refused to regulate the cosmetic industry when confronted with the possibility that talc, a naturally occurring mineral mined in close proximity to asbestos, could be contaminated and one day lead to cancer. It appears that the flood gates are opening and cosmetics companies will be held accountable for the cancers that their products have caused.