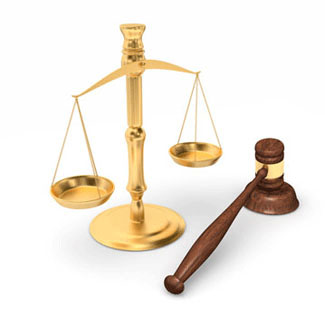 Early Johnson & Johnson Baby Powder Cancer Verdicts May Be In Doubt
More than a dozen multi-million dollar jury awards are in question because plaintiff expert witnesses were not first scrutinized with Daubert hearings
Friday, August 13, 2021 - An interesting situation is developing in the Johnson & Johnson baby powder ovarian cancer trials that have been going on for the past several years. Dozens of trials were conducted with verdicts split around fifty-fifty. Several multi-million-dollar or billion-dollar jury awards made headlines forcing a more in-depth interest in the science underlying ovarian cancer and mesothelioma claims women and men were making. Massive jury awards no doubt prompted the court to conduct a scientific inquiry by holding Daubert hearings. The actual scientific expert testimony during the hearings took little more than one week. The judge then deliberated for more than six months before deciding which experts were credible and which one's testimony did not hold water. More than 30,000 cases are waiting from women who claim that using peritoneal talc caused them to develop ovarian cancer. Thousands of pending cases also accuse Johnson & Johnson of covering up their knowledge that talc is likely to contain asbestos, a well-known carcinogen.
All of the previous jury awards against Johnson & Johnson may be in doubt today as defense lawyers now argue that the expert witnesses were allowed to testify before they were approved by the judge in the Daubert hearing process. A court recently agreed and set precedent by overturning a $117 million jury award given to plaintiff Stephen Lanzo III and his wife on December 23, 2016. JD Supra summed up the court's reversal by saying, "On appeal, the three-judge appellate panel held that the Daubert principles regarding expert testimony did not support the admission of the expert opinions offered by Webber and Moline. Namely, the opinions and theories were not tested, not subject to peer review and publication, and were not generally accepted in the scientific community." Appeals court hearings may choose to ignore the lack of baby powder ovarian cancer warnings that were among the basis for the trials in the first place.
Personal injury trials that involve hundreds or thousands of plaintiffs with similar injuries allegedly from using a similar product or drug often are organized into multidistrict litigation. Multidistrict litigation greatly reduces the administrative load on the court system. MDL's main feature, however, is for a judge to conduct Dubert Hearings where two or three expert witnesses are chosen by both sides to give testimony to a federal judge under oath before being allowed or prevented from going before a jury. Multi-district litigation takes the emotion and showmanship out of complex medical testimony, so as not to inflame the emotions of a jury and to help them focus on scientific facts before coming to a conclusion. Product liability cases are grouped into multi-district litigation mainly for complex scientific reasons such as Zantac cancer, Elmiron vision damage, and Paraquat Parkinson's disease litigation. MDL is underway for several hundred thousand military veterans that returned home from war during the past two decades with hearing impairment brought about by their allegedly defective hearing protection device manufactured by 3M.
Sources:b
https://www.jdsupra.com/legalnews/new-jersey-talc-verdicts-overturned-on-6124483/">
Information provided by TalcumPowderCancerLawsuit.com, a website devoted to providing news about talcum powder ovarian cancer lawsuits, as well as medical research and findings.