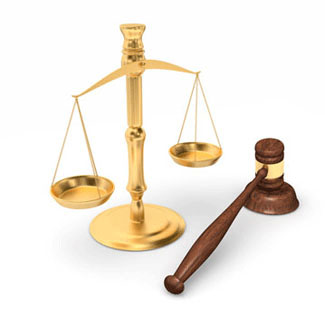 Consumer Health Watchdog Agencies Have Finally Gotten What They Have Been Lobbying For
Stricter talc testing will show how contaminated the mineral is by asbestos, a know cancer-causing substance
Sunday, January 23, 2022 - The United States Public Interest Research Group (USPIRG) is no doubt as elated as other public health watchdog associations and groups that have lobbied hard for more stringent, accurate talcum powder asbestos testing. Just the other day, the Food and Drug Administration (FDA) created the "Interagency Working Group on Asbestos in Consumer Products (IWGACP)" establishing a universal talc asbestos testing protocol that would be used by the entire cosmetics industry. Johnson's Baby Powder is the highest-profile cosmetic or baby care product that has tested positive for asbestos using the Transmission Electron Microscopy (TEM) talc asbestos testing protocols. Others are no less carcinogenic like talc-based cosmetics sold in department stores by Revlon, Colgate Palmolive, and others. Even Clubman Barber Shop talc is the subject of lawsuits by barbers and beauticians that allege using Clubman's Talc to finish off a haircut caused them to repeatedly inhale carcinogenic asbestos-laden talc dust. In 2021, the FDA announced that they had conducted their randomized talc/asbestos tests of products taken from US retailers and found no asbestos in any of the samples they tested. This is also good news as most companies that continue to use talc in their cosmetic, beauty, and baby care products have gotten the message and perhaps have self-regulated the asbestos in their talc. Most companies, at least have decided that making their products with talc is not worth the risk and have switched to using arrowroot or cornstarch. Johnson & Johnson discontinued selling Johnson's Baby Powder with talc in all of North America but still sells it to the less well-informed markets in India, China, and Europe. More than 40,000 talcum powder cancer lawsuits are awaiting trial. USPIRG may be the most vocal of all of the talc asbestos watchdogs and told their readers, "Our partners at the Environmental Working Group (EWG) found that nearly 15 percent of the talc-based makeup products that they sampled contained asbestos. Once again, this shows us that people who have been using these makeup products on their bodies every day could be at risk for developing asbestos-related illnesses such as lung cancer, mesothelioma, and asbestosis. There is no safe level of asbestos exposure. " The EWG also tested makeup products back in 2018 purchased from Claire's Stores that contained asbestos. Clair's sells makeup to target teens and younger girls.
Talcum powder cancer lawyers point out that the cosmetics industry is self-regulating and that the FDA only supervises what they do, seldom interfering in their billion-dollar talc business. Much of the agency's lack of action on asbestos in talc may stem from the lobbying efforts of the Cosmetics Product Safety Council, a lobbying group that represents the interests of the cosmetics industry before the FDA. The CPSC was headed for over a decade by E. Edward Kavanaugh, father of now-Supreme Court Justice William Kavanaugh creating a conflict of interest in the high court taking on talcum powder cancer appeals. Last year the Supreme Court decided not to hear Johnson & Johnson's appeal of a $2 billion jury award as William Kavanaugh excused himself. An interesting set of circumstances to say the least.
Information provided by TalcumPowderCancerLawsuit.com, a website devoted to providing news about talcum powder ovarian cancer lawsuits, as well as medical research and findings.