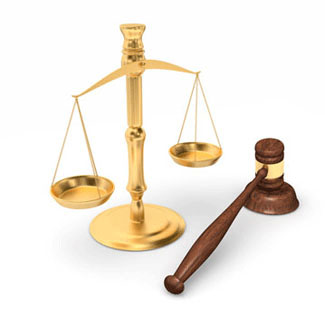 New Bankruptcy Judge To Decide If Johnson & Johnson Acted In Bad Faith In Filing Talcum Powder Bankruptcy Claim
U.S. Bankruptcy Judge Michael B. Kaplan will hold a four-day conference in January 2022 to determine if LTL Management can be protected in bankruptcy and when baby powder cancer trials will resume
Thursday, December 2, 2021 - Johnson & Johnson recently set up a separate company, LTL management, to house their talcum powder liabilities, deposited $2 billion in cash into it, then promptly filed for bankruptcy protection. Separating the talcum powder business from the general operations is anything but a done deal, but if accomplished, insulates the parent company from tens of thousands of talcum powder cancer lawsuits filed against them. The bankruptcy move has multiple objectives like delaying paying plaintiffs with ovarian cancer and effectively pressuring them to settle quickly for as little money as possible. The company is also trying to create a favorable settlement environment for more than 38,000 lawsuits that accuse Johnson's Baby Powder, the company's flagship product, of causing ovarian cancer. Ovarian cancer is a death sentence and 95% of women with talcum powder ovarian cancer may not live more than five years. The bankruptcy was moved from North Carolina to New Jersey, the home of Johnson & Johnson and the multidistrict litigation that presides over the 38,000 talcum powder lawsuits.
U.S. Bankruptcy Judge Michael B. Kaplan has been given 60-days to get up to speed with the controversial bankruptcy bid that the Plaintiffs' Bar considers illegal and denies Johnson & Johnson's ovarian cancer victims their day in court. Kaplan has said that Johnson & Johnson has expressed an eagerness to settle the cases and the judge will decide in January if trials against the company that has been suspended will resume. The judge also told The Insurance Journal that the two sides are too far apart at the current juncture for him to encourage serious settlement negotiations. Kaplan told the Journal that re: settlement talks, "I can order it tomorrow, but I don't have any great anticipation there will be progress, U.S. Bankruptcy Judge Michael B. Kaplan said during a court hearing in Trenton, New Jersey Monday afternoon. I'd rather have their hearts and souls in it." LTL's bankruptcy attorney Greg Gordon said in court that the company wants to commence settlement mediation right away, according to IJ. Johnson & Johnson tested the settlement waters earlier in 2021 when the company settled 1000 cases for $100 million without admitting guilt. The company continues to the present to claim that Johnson's Baby Powder is pure, safe, and asbestos-free despite the Food and Drug Administration testing the product and finding asbestos. About two dozen Johnson's Baby Powder cancer trials have been held over the past five years and the results have been mixed. The largest jury award was made in Missouri when 22 women suing Johnson & Johnson were awarded $4.69 billion, an amount that was cut in half due to some of the women being from out of state. The plaintiffs' attorney told The NY Times that six of the plaintiffs died before the trial and five more have died since illustrating the urgency of deciding the current bankruptcy matter.
Information provided by TalcumPowderCancerLawsuit.com, a website devoted to providing news about talcum powder ovarian cancer lawsuits, as well as medical research and findings.