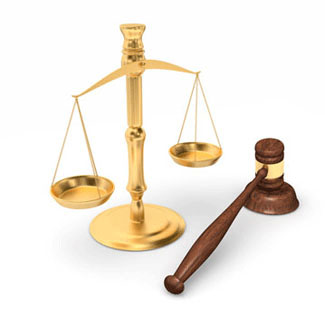 Johnson & Johnson Hid Asbestos Knowledge From Regulators and Consumers Since the 1970's
Federal investigations into Johnson & Johnson's lying about asbestos contaminating their talc supply have concluded the company lied
Wednesday, August 19, 2020 - U.S. Representative Raja Krishnamoorthi is at the center of a US Federal Government sub-committee investigation into the alleged lies Johnson & Johnson executives told the public regarding the safety of talc, the main ingredient in Baby Powder. Baby Powder's safety is of particular concern because it is used by millions of people around the world every day and has potentially catastrophic health consequences if it contains cancer-causing asbestos as plaintiffs in lawsuits have alleged. Several months ago, the Food and Drug Administration (FDA) found particles of asbestos, a known carcinogen in bottles of Baby Powder purchased recently from Walmart, CVS, and Rite Aid.
Previously, the plaintiff expert witness, Georgia-based microscope researcher Dr. William Longo, testified before a Congressional committee that his testing revealed particles of asbestos as well. In the conclusion of the inquiry, Representative Krishnamoorthi told Reuters, "My Subcommittee's 14-month investigation revealed that Johnson & Johnson knew for decades that its product contains asbestos." Talcum powder cancer lawyers are ready to help families and individuals nationwide and offer a free consultation with no obligation to file a claim.
Johnson & Johnson continues to claim that Johnson's Baby Powder is safe, dropping the usually claim that their talc is also "pure, and asbestos-free" and that their tests have never found asbestos. Unfortunately for Johnson & Johnson, as well as talcum powder consumers, scientists insist that no method exists to remove asbestos from talc, and the FDA has stated that there is no known safe level of ingesting asbestos.
The Congressional Investigation followed an investigative report in Reuters prompted by plaintiff attorneys presenting Johnson & Johnson's internal company memos in the 1970's that indicate that the company may have known they had an asbestos problem. The memos were between company scientists and decision-making executives debating what to do about their asbestos problem. Reuters wrote: "Internal company records, trial testimony and other evidence show that from at least 1971 to the early 2000's, the company's raw talc and finished powders sometimes tested positive for small amounts of asbestos."
Scientists testified to the US Congressional committee that they had reviewed high-quality studies and concluded that women that used talcum powder had a 20-30 percent greater chance of developing ovarian cancer. While it is not known the level of asbestos or talc exposure that is needed to cause cancer, it has been proven that particles of talc can enter the vagina, travel up the Fallopian tubes, and become permanently lodged in the ovaries, eliciting an inflammatory response from the body that could lead to cancer.
Over 20,000 lawsuits are pending against Johnson & Johnson alleging Baby Powder cancer. Around three-quarters of the cases claim that using Johnson's Baby Powder for feminine hygiene caused their ovarian cancer and the other claim that inhaling talc dust while applying it directly to the body in between showers cause mesothelioma, a rare form of cancer of the lining of the lungs and the signature disease of asbestos exposure. Talc and asbestos particles are microscopic yet razor-sharp and cause lacerations that force the lungs to scar and become inelastic, causing the victims of mesothelioma to suffocate to death.