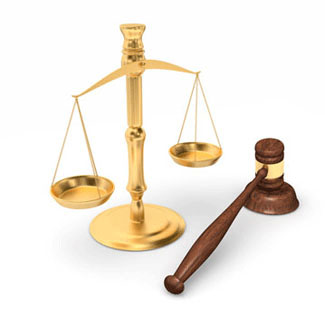 Large Study's Conclusion Is Questionable When Searching For an Ovarian Cancer Baby Powder Link
Scientists think that talc can become permanently lodged in a woman's ovaries and create irritation and infection, leading to ovarian cancer
Monday, January 18, 2021 - People continue to question whether it is safe to use products that contain talc, like antiperspirants, deodorants, baby powder, and other powders. The Food and Drug Administration (FDA) and multiple independent microscope researchers have found particles of asbestos, a well-known carcinogen, in unopened bottles of Johnson's Baby Powder bottled in the 1970s, and purchased from collectors on the internet, and also in bottles of talc purchased recently from the likes of retailers Walmart, CVS, and Rite Aid. Johnson & Johnson is a leader in the cosmetics industry. For nearly fifty years, the company has used an outdated and insensitive method to test baby powder talc for asbestos. The company voluntarily recalled the entire 33,000 bottle batch of Johnson's Baby Powder from retailers when the Food and Drug Administration found asbestos in it. The company performed tests on the same talc and declared that Johnson's Baby Powder was safe and pure and that the asbestos they found must have come from an old air-conditioning unit in the testing room. Talcum powder cancer attorneys offer national representation and a free consultation with no obligation to file a claim.
Last year at this time, WebMD.com published a piece that centered around a study that found there was no direct connection between talc and developing ovarian cancer. According to the website, "The latest research included more than 250,000 women and failed to find a statistically significant connection between talc-based powders and ovarian cancer. But study author Katie O'Brien, an epidemiologist with the U.S. National Institute of Environmental Health Sciences, said the findings are "not definitive. We found a small, nonstatistically significant, risk. We cannot establish causality. If there is a true association [between talc powder use and ovarian cancer], the increase would likely be very small," she explained." The results of the study are important to the more than 25,000 women who have filed suit against Johnson & Johnson for failing to warn them that talc is contaminated with asbestos which allegedly caused their ovarian cancer.
Women in general, and African American women in particular, have been encouraged by Johnson & Johnson advertising to use Johnson's Baby Powder and Shower to Shower on their private parts as a deodorant and drying agent. Biopsies of a woman's cancerous ovarian tumors have found particles of talc embedded in them. When talc is used for feminine hygiene particles are thought to enter the vagina, travel up through the Fallopian tubes, and become permanently lodged in the ovaries where they can create irritation and infection that could lead to developing ovarian cancer. Internal Johnson & Johnson company documents revealed in court proceedings indicate that executives have known since the 1970s that their talc could be contaminated with asbestos.
The authors of the ovarian cancer study explain that it is difficult to link ovarian cancer to using talc since ovarian cancer is rare. Of the 250,000 women in the study, "ovarian cancers were found in just under 2,200 women -- that's less than 1%. Plus, only 38% of women said they used powder in their genital area. Of those, just 10% reported long-term use, and 22% reported frequent use."