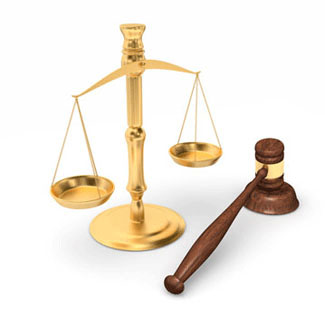 Johnson's Baby Powder Cancer Study Points To Talc Present In Ovaries
Scientific studies will play a role in the outcomes of Johnson's Baby Powder Cancer trials in 2021.
Monday, September 28, 2020 - A Daubert hearing in July of 2019 examined the efficacy of scientific methods researchers used to base their conclusions that talc can get into a woman's ovaries, become lodged there, and cause cancer. The judge concluded that expert witnesses could give testimony on behalf of plaintiffs and refuted Johnson & Johnson's claim that their methods of talc testing were "junk science." Johnson & Johnson has a long history of promoting the use of Johnson's Baby Powder to women for dryness, freshness, and to smell nice. The company's marketing slogan of "A sprinkle a day helps keep odors away," helps confirm their intentions. Millions of women, particularly African American women, were targeted from 1970 through 2000 and as a result, used Johnson's Baby Powder on the peritoneal area of their bodies. Thousands of them have developed ovarian cancer allegedly as a result and have hired Johnson's Baby Powder cancer lawyers to help them file a claim for lump-sum damages. Juries have responded by awarding the women ovarian cancer sufferers billions of dollars in punitive damages because, as it turns out, Johnson & Johnson knew of the cancer dangers of talc and covered up this critical product safety warning.
One of the central issues in thousands of upcoming Johnson's Baby Powder cancer trials may be presenting scientific proof that Johnson's Baby Powder talc, asbestos, and other hazardous elongated fibers can enter the vagina, make their way up through the Fallopian Tubes, and become lodged in the ovaries causing irritation that leads to cancer. A new study by an accredited group of scientists has found particles of talc in the cancerous ovarian tissues of women that used talcum powder on their peritoneal area. The publication, Gynecological Oncology reports in a publication titled: "Analytical Comparison of talc in commercially available baby powder in the pelvic tissue resected from ovarian carcinoma patient." The objective of the study was to analyze cancerous ovarian tissue biopsies looking for particles of talc and other elongated fibers, measure their size and shape using polarized light microscopy (PLM) and scanning electron microscopy (SEM), and compare them with particles of talc in consumer products like Johnson's Baby Powder. The result was that talc particles were abundantly present and could not be mistaken for anything but talc. "The most frequent class of particles in TCBP can be unequivocally identified as talc, using both polarized light microscopy and scanning electron microscopy with energy dispersive X-ray analysis (SEM/EDX)."
In conclusion, the study confirmed what plaintiffs have alleged from the start of legal action against Johnson & Johnson several years ago; talc can and does become absorbed into a woman's reproductive system and is the most likely suspect to cause ovarian cancer. "This finding, combined with previous epidemiological literature and tissue-based analytical studies, provides further evidence that the small, isodiametric particles that dominate TCBP can migrate from the perineum and become lodged in distal structures in the female reproductive tract, where they may lead to an increased risk of developing ovarian carcinoma."