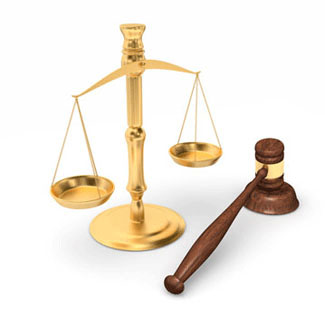 There Is No Safe Amount of Asbestos
Even cosmetic-grade talc could contain asbestos for which there is no microscopically safe level of exposure
Monday, March 15, 2021 - Johnson & Johnson has many advocates in the media that are quick to point out that although Johnson's Baby Powder contains asbestos, it is only a small amount. The implication is that a small amount is safe, but that is not true. Scientists in government and the private sector agree that even a microscopically small particle of asbestos can cause cancer or mesothelioma now or up to twenty years in the future. They conclude that there is no safe level of asbestos. Nearly everyone on earth may have come into contact with asbestos in one way or another.
People who have used Johnson's Baby Powder or women's cosmetics may have ingested the substance in different ways. The first is by inhaling it. Nearly everyone that has used fragrant baby powder has experienced its smell and to smell it is to inhale it. If you ever smelled Johnson's Baby Powder you could have ingested asbestos along with the talc. The longer and more frequently one has used the product, the greater the probability of having inhaled asbestos. Many spray-on antiperspirant deodorants contain talc and could also be a source of inhaling asbestos. There have been several hundred-million-dollar jury awards to individuals that have developed mesothelioma from allegedly breathing talc contaminated with asbestos.
The second way consumers may have ingested asbestos through talc is by using it for feminine hygiene. Over 25,000 lawsuits have been filed by women alleging that using Johnson's Baby Powder caused them to be exposed to asbestos and caused ovarian cancer, a deadly and painful form of the disease. It is alleged that particles of talc can enter into the body through the vagina, make their way through the Fallopian tubes, and become permanently lodged in the ovaries causing inflammation that could lead to developing ovarian cancer. If you or a loved one have been diagnosed with ovarian cancer and have used Johnson's Baby Powder regularly for many years, you should speak with a Johnson's Baby Powder cancer lawyer to see if you qualify to file a claim.
As common as those two ways to ingest talc are the most common way to ingest asbestos is through the skin by using women's makeup and cosmetics. Tests by the Food and Drug Administration and independent testing labs have found several brands of talc-based cosmetics contain asbestos. The cosmetics industry is trusted to be self-regulating, but they have done a poor job. Most cosmetics companies such as Clubman Barbershop Talc never tested talc for asbestos, and instead relied on the purity assurances that were made by talc mining companies. Talc mining companies like IMERYS Inc. have been forced into bankruptcy after being named as a co-defendant in thousands of talc asbestos cancer lawsuits. Johnson & Johnson has used a sub-standard talc testing method that ensured that asbestos would never show up. Talc asbestos tests by the FDA and independent scientists have found asbestos in almost all of the samples they have taken using a more advanced testing protocol. s