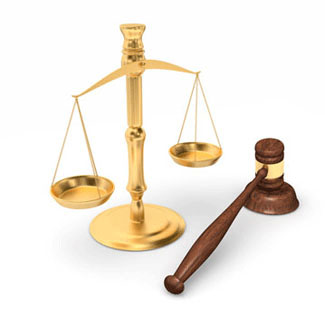 Teen's and Children's Cosmetics May Still Contain Talc And Asbestos
The parents of teenage girls should read the ingredient labels of the cosmetic products they are about to purchase to ensure that they do not contain talc
Monday, March 22, 2021 - All women should carefully consider the ingredient labels for the health and beauty care products they purchase, but this holds especially true for the parents of teenage girls. There is a large and growing body of evidence that links talc with being contaminated with cancer-causing asbestos which may show up in teen and children's cosmetics. Johnson's Baby Powder talc has been tested by independent microscope researchers at the request of the Food and Drug Administration and found to contain traces of asbestos, a deadly carcinogen. About 25,000 women with ovarian cancer and men and women with mesothelioma, a type of lung cancer, have filed suit against Johnson & Johnson for failing to warn them that their iconic brand of talc contained asbestos. Johnson & Johnson has discontinued selling Johnson's Baby Powder made from talc and replaced it with powder made from cornstarch. Most companies in the cosmetics, health care product, baby, and beauty care industries are following Johnson & Johnson's lead and also quietly replacing talc products with cornstarch. Some very popular beauty care products are made from talc and we will continue to look for them to make the public aware. In addition to Johnson's Baby Powder, other iconic brands of talc-based body powders include Clubman's Barbershop Talc, Gold Bond Medicated Powder, and Gold Bond Medicated Extra Strength Body Powder, and even Dr. Scholl's Foot Powder contains talc. Each of these products has recently announced that they have or will replace their talc-based products with cornstarch or arrowroot. Ovarian Cancer talcum powder attorneys are helping families and individuals nationwide and offer a free no obligation consultation before filing a claim.
Young teen girls have been the target of marketing done by talc-based cosmetics companies whose products may contain asbestos. Asbestos.com has a list of the products that mothers and fathers should be concerned about may turn up on your child's makeup desk. "In December 2017, a lab confirmed it found asbestos in makeup products sold by Claire's, an accessory and jewelry retailer that markets its products to girls and young women. Just five months later, the same lab identified asbestos in Just Shine Shimmer Powder sold by Justice, a retailer that sells clothing, accessories, and cosmetics to girls and teens," according to Asbestos.com. The list of children's cosmetics being sold across America containing asbestos includes, several Mint Glitter Makeup Sets, Pink Glitter Palette with Eyeshadow & Lip Gloss, Bedazzled Rainbow Heart Makeup Set, Ultimate Mega Make Up Set, and Metallic Hot Pink Glitter 48 Piece Makeup Set, according to the website.
Talc that contains asbestos is known to cause a health hazard when ingested by breathing, using in the genital area for women, and also by being absorbed by the skin. Young women. Parents of teenage girls using cosmetics may be surprised to know that there is no regulation of the cosmetics industry and there are no tests done to ensure the safety of cosmetics products.