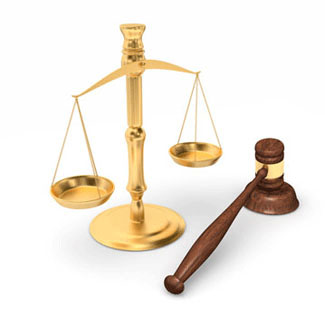 Baby Care Recommendations Post Johnson's Baby Powder Era
Should parents continue using talcum powder on babies?
Friday, March 5, 2021 - Johnson's Baby powder contains asbestos and inhaling it can lead directly to mesothelioma and ovarian cancer. Experts at the American Academy of Pediatrics recommend that mothers discontinue using any powder on babies. The warning including those brands made from cornstarch or Arrow Root. Babies are more susceptible to respiratory illnesses from talc and cornstarch than are adults, but adults are at risk also. Legal Reader quotes Jennifer Lowry, a member of the Children's Health Protection Advisory Committee for the Environmental Protection Agency, tells mothers to avoid all powders. "I recommend against it (baby powder)because of the risk of respiratory problems. The American Academy of Pediatrics points out that baby powder can cause breathing trouble and serious lung damage for babies if they inhale the particles. And it's hard to keep powder out of the air when you're using it." In the past, talc cancer or respiratory problem warnings were few and far between. Millions of American mothers have used Johnson's Baby Powder on their infants during diaper changes to absorb moisture and ease the discomfort of diaper rash. Several times per day powder is squirted on their babies creating an inevitable cloud of powder that is inhaled.
Johnson & Johnson has spent billions of dollars targeting mothers with infants. Johnson & Johnson's branding of their talcum powder was to place a picture of a baby on the bottle and of course, the name baby powder speaks for itself. Johnson's Baby Powder contains asbestos, a known carcinogen, and inhaling it can cause mesothelioma, a deadly disease, and scarring of the lining of the lungs. One can only wonder the level of negligence the company displayed when they learned back in the early 1970s that the talc they were buying contained asbestos and that they could be killing babies. Johnson & Johnson's only effort to warn consumers of the asbestos dangers was to warn consumers, "Keep powder away from children's face to avoid inhalation, which can cause breathing problems. Avoid contact with the eyes. For external use only."
Consumer.org recommends that consumers avoid any baby care products that contain talc and tells readers to: "use a cornstarch-based powder instead of talcum powder." When talc's asbestos discovery made news headlines in 2018, Angel of Mine Baby Powder updated their warning label to read: "This product contains talcum powder and is intended for external use only. Frequent application of talcum powder in the female genital area may increase the risk of ovarian cancer." Johnson & Johnson continues to this day to deny that their iconic baby powder contains asbestos nor that it causes cancer. Their only warning understates the effects of talcum powder on the lungs and does not mention the words ovarian cancer of mesothelioma. Over 25,000 cases await trial all over America against Johnson & Johnson for failing to warn consumers of the dangers talc presented. Women with ovarian cancer and those individuals with mesothelioma should contact a Talcum Powder asbestos lawyer for a free consultation.