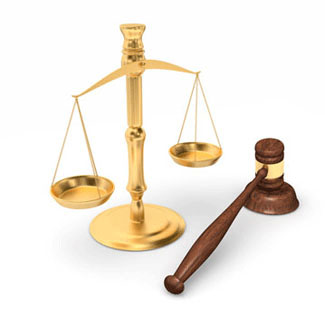 Johnson's Baby Powder Recall Prompts Major US Retailers To Remove It From Shelves
Consumers looking to purchase Johnson's Baby Powder this week may be shocked to learn that the product has been recalled due to asbestos contamination and pulled from the shelves of Walmart, Target, CVS, and Rite Aid
Wednesday, October 30, 2019 - Johnson & Johnson recalled all 33,000 22-oz. bottles of Johnson's Baby Powder this weekend over "an abundance of caution" following the FDA's finding asbestos in one of the products sampled. The FDA tested Johnson's Baby Powder talc for the presence of asbestos after finding asbestos in other talc-based cosmetics sold to teenage girls in Claire's stores and other developments that have raised suspicion over the purity of the iconic baby powder brand. Retailers Walmart, Target, CVS, and Rite Aid account for the majority of retail sales for the product. The bottles affected by Johnson & Johnson's voluntary recall are those marked as belonging to lot #22318RB. National talcum powder attorneys represent families and individuals suffering from ovarian and mesothelioma cancer due to a link of asbestos found in the talcum powder and offer a free consultation before filing a claim.
The FDA's decision to test bottles of Johnson's Baby Powder comes more than two years after the first multi-million dollar jury award to a woman in Missouri who died from ovarian cancer. The woman passed away mid-trial and her son successfully sued Johnson & Johnson by producing a study that showed particles of talc present in the ovarian tissues of 22 women that died from ovarian cancer. Experts testified and more since have come forward that believe that talc, being an inert mineral mined from the earth, can migrate into the vagina, and wind up in the ovaries where it in can cause sufficient irritation and lead to cancer. Talc particles build up in the ovaries over time and using the product daily, sometimes many times in a day over one's entire lifetime can cause quantities of talc to bio-accumulate in a woman's reproductive system irritating them to the point where cancer develops. Think of the harm sprinkling Johnson's Baby Powder could do to you if you used it after every shower for the purpose of feminine hygiene as the company recommended that you do. Talc is mined in the United States, China, and throughout the world at quarries adjacent to asbestos mines and it is becoming apparent that Johnson's Baby Powder could be contaminated with asbestos.
Johnson's Baby Powder is one of the thousands of talc-based cosmetics products sold in the US that are not under the regulation or testing responsibility of a government agency. Talcum powder, soaps, shampoos, makeup products and the like are all cosmetics and are self-regulated. It may come as a surprise to many that the cosmetics industry, dominated by Johnson & Johnson, has been left to its own supervision since makeup, powders, and shampoos are not food or drugs and not subject to FDA approval before going to market. Consumers have come to expect that the products on retail shelves have undergone testing to make sure that they are safe but for over a half a century the cosmetics industry has escaped regulation. I suspect that will soon change as tens of thousands of people with cancer come forward and file their claims against companies like Johnson & Johnson for failing to adequately test their products.