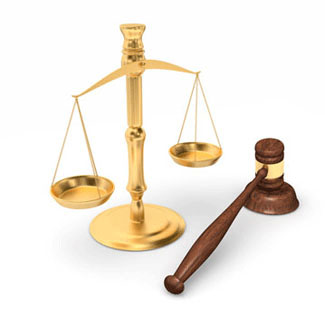 The Public Is Demanding Stricter Talcum Powder Testing Standards
The Cosmetics Industry is fighting to protect its $500 billion annual market and wants to maintain the status quo
Monday, April 6, 2020 - Environmental and consumer health advocacy groups are adamant about forcing stricter asbestos testing methods on the cosmetics industry and are recruiting like-minded individuals to sign a petition to be presented to a Federal Government regulatory agency urging them to seize control of cosmetics regulation in the interest of national health. According to Cosmetics Business.com, "An open letter has been sent to the Commissioner of the FDA urging the regulator to make the most sensitive asbestos tests for cosmetics products containing talc mandatory and transparent." As of March 4, 2020 over 25,000 individual have signed a petition urging that the FDA do exactly the same. The petition is being sponsored by the Environmental Working Group (EWP) among others urging the FDA to reverse the decades-long practice of allowing the cosmetics industry led by Johnson & Johnson, of self-policing and choosing what talc to test and what not to. Experts fear, however, that the industry and the FDA have largely avoided the issue of talc, the main ingredient in Johnson's Baby Powder and also hundreds of other cosmetics brands being contaminated with cancer-causing asbestos. Talcum powder cancer attorneys can help those who have developed mesothelioma and may wish to file a claim.
The cosmetics business has grown without regulation over the last five decades to one of the world's largest markets. LoudCloud Health.com analyzed how big and powerful the global cosmetics business is and reports: "The global beauty industry is worth about $532 billion. The cosmetic industry is growing faster today than ever before with an estimated market value of almost $805 billion by 2023. It is expected to grow at a compound annual growth rate (CAGR) of 7.14% from 2018 to 2023." Allowing a market this size to go unregulated is unconscionable as one slip up like finding a carcinogen in a large percentage of the products could be and most likely is responsible for millions of cancer-related deaths worldwide. Billions of dollars of untested and suspicious talc-based cosmetic products are sold to women and children without any health warning label at all. When Johnson & Johnson were first made aware of the health problem their baby powder and after shower products may cause, the company simply switched their advertising to target a different, less well-educated market as per company memos revealed in court. Drugwatch.com has identified talc as a "common ingredient in blush, eye shadow, foundation, and numerous other beauty products. The soft mineral gives makeup a silky texture that makes it easier to apply. Talc also absorbs oil, prevents caking and makes facial makeup more translucent."
Earlier testing by the FDA found asbestos in makeup products sold at Claire's stores. Other tests have found asbestos in Johnson's Baby Powder and the popular barbershop talcum powder brand Clubman. Recently filed lawsuits also accuse Revlon Inc. of selling a toiletry product that has since been removed from the market that caused a woman's mesothelioma, a rare and deadly cancer of the lining of the lungs associated exclusively with asbestos.