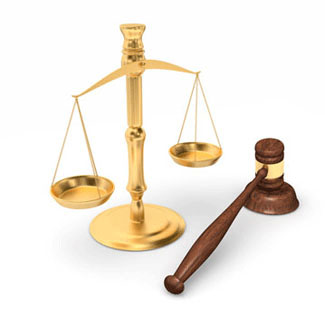 A Federal Judge Devastates Johnson & Johnson's Claims That Plaintiffs Rely on Junk Science
A Judge presiding over 12,000 cases consolidated in multi-district litigation has ruled that experts can testify that asbestos-contaminated talc can enter the ovaries through the vagina
Thursday, May 7, 2020 - A Federal Judge in New Jersey may have dealt a knock-out blow to Johnson & Johnson's counter-claims that their iconic brand Johnson's Baby Powder is pure, safe, and asbestos-free. In a move that Law.com calls "Obliterating J&J's Defense of 'Junk Science' in Talc Trials, U.S. District Judge Freda Wolfson, who is overseeing the talcum powder multidistrict litigation against Johnson & Johnson, found that five plaintiffs' experts, two of whom have testified before Congress on talcum powder safety, could appear before juries." Talcum powder cancer lawsuits claims continue to rise and with over 20,000 claims filed and more claims are expected to be filed in the future.
Daubert hearings were conducted over 8 consecutive days in July 2019 when one by one, expert witnesses described their scientific methods of testing talc for the presence of asbestos, a known carcinogenic, and other scientific factors. These researcher's findings were described by Johnson& Johnson's defense attorneys as producing "junk science" but Judge Wolfson disagreed. One witness, Dr. Daniel Clarke-Pearson, a gynecological oncologist and professor of obstetrics and gynecology at the University of North Carolina-Chapel Hill, testified that "the use of talcum powder products, including those manufactured by Johnson & Johnson, when applied to the female perineum, is a causative factor in the development of epithelial ovarian cancer, and that he estimated that there was an overall increase in ovarian cancer risk by 20-60%." Another witness, Georgia-based microscope researcher Dr. William Longo, told lawmakers that the LSM method of testing for asbestos, is "2100 to 3100 times more sensitive than those used by industry and the FDA contract laboratory. Using HLS approximately 65% of the cosmetic talc samples we have analyzed, have been positive for amphibole asbestos."
The ruling is the first in which a federal judge has ruled on the scientific evidence in talc trials." The judge not only will allow juries to hear expert scientific testimony on behalf of plaintiffs, but also will allow the line of reasoning that particles of talc that could contain cancer-causing asbestos may travel into a woman's vagina when used for feminine hygiene, up through the fallopian tubes, and become permanently lodged in the ovaries causing inflammation leading to ovarian cancer. So devastating is the Judges's ruling, impacting more than 12,000 cases in multi-district litigation, that some experts feel that the US Food and Drug Administration may force the liquid separation method (LSM) of talc testing, one much more likely to find asbestos fibers, on the entire cosmetics industry. Johnson & Johnson had sought the hail-mary tactic of asking a judge to dismiss over 12,000 suits against them that claimed Johnson's Baby Powder could cause ovarian cancer, in one motion, however, the opposite happened. The company will probably seek to settle the cases with attorneys representing thousands of clients rather than face losing tens of billions of dollars in punitive jury awards if the cases do go to court as planned.