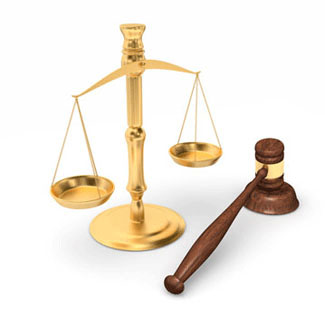 Johnson & Johnson May Be Forced To Include All Talcum Powder Assets In Bankruptcy
A judge may force the company to liquidate the company's entire talcum powder assets to pay ovarian cancer plaintiffs
Monday, December 27, 2021 - A North Carolina bankruptcy judge with experience applying the Texas Two-Step financial strategy for companies wishing to insulate their assets from mounting legal liabilities decided to cancel the request and instead refile the bankruptcy request in New Jersey where the judge said it belongs. "The judge said at a hearing that New Jersey was the "most natural fit" for the claims because J&J is based there, and the state is home to much of the nationwide litigation over its talc products," according to Reuters. The judge also granted a stay for several talcum powder lawsuits that were underway until the New Jersey judge could get up to speed with the unique bankruptcy strategy. We are about halfway through the time and very little news has come out about whether or not Johnson & Johnson will be allowed to segregate their multi-billion dollar business from the 40,000 plaintiffs that claim using Johnson's Baby Powder for feminine hygiene caused them to develop ovarian cancer. Johnson & Johnson's pharmaceutical sales will top 80 billion dollars in 2020, driven by Janssen vaccine sales, and the company will also split in two. Reuters reports, "Johnson & Johnson plans to spin off its consumer health division that sells Listerine and Baby Powder to focus on pharmaceuticals and medical devices in the biggest shake-up in the U.S. company's 135-year history."
Legal experts are angry that the company is abusing the protections afforded by the bankruptcy system and that the spinoff is to protect their billions in cash from women who have developed ovarian cancer and the estates of those who have died from the disease. If the Johnson & Johnson talcum powder bankruptcy request is granted it could force plaintiffs to settle their cases for pennies on the dollar or wait years, or decades the company hopes until all of the issues of bankruptcy are resolved. Attorneys for Johnson & Johnson continue to stand behind Johnson's Baby Powder made from talc as safe, pure, and asbestos-free. The company has discontinued selling Johnson's Baby Powder made with talc in the United States and Canada, but continues to make billions selling the product elsewhere throughout India and the United Kingdom. It would make sense if the New Jersey bankruptcy judge forced Johnson & Johnson to place its worldwide talcum powder business into the newly formed company and be required to liquidate it. The tens of billions of dollars of proceeds could be placed into an escrow to fund plaintiff talcum powder cancer claims. This maneuver is similar to what Johnson & Johnson's talc supplier Imereys Inc. did to their North American talc mining operations. The company sold the North American unit to a company that uses talc for industrial purposes, ironically. "Imerys Talc, represented by Latham & Watkins, filed for bankruptcy in February 2019 in the face of around 15,000 lawsuits alleging its products caused ovarian cancer and asbestos-related mesothelioma. It was the U.S.-based unit of French group Imerys SA. In 2020, it was sold to Magris Resources Canada for $223 million," Reuters reported. Nearly 40,000 plaintiffs with ovarian cancer have filed lawsuits against Johnson & Johnson for failing to warn consumers that asbestos, a known carcinogen, lurked in every bottle of Johnson's Baby Powder they used.
Information provided by TalcumPowderCancerLawsuit.com, a website devoted to providing news about talcum powder ovarian cancer lawsuits, as well as medical research and findings.